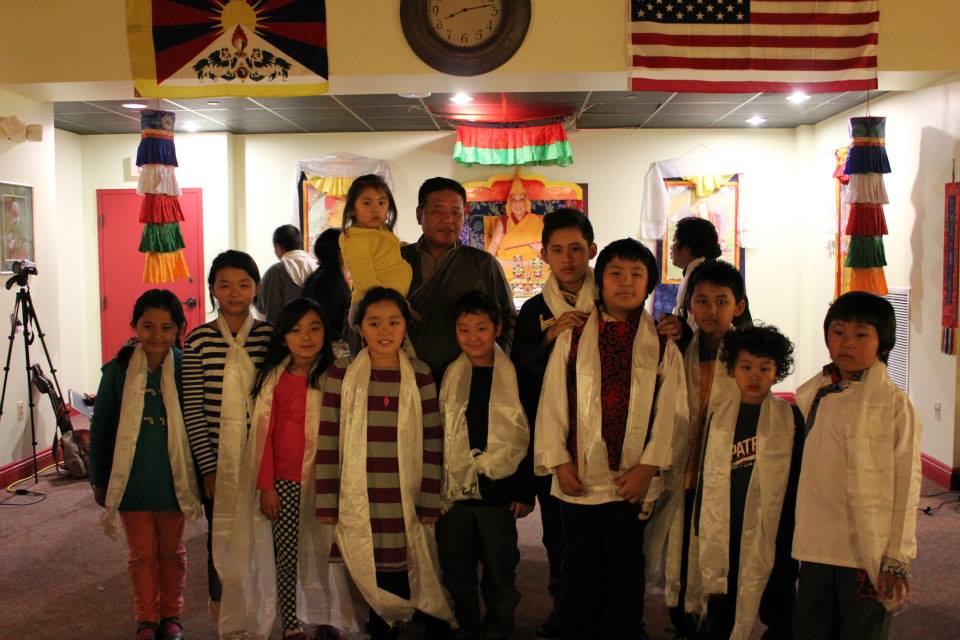 Vermont Tibetan Community School(VTCS)
MOTTO
 Apply, Educate and Empower.
MISSION
 The mission of the Vermont Tibetan Community School is to provide students with a foundation in basic Tibetan language, Tibetan culture and moral values.
Through the combined efforts of our teachers, staffs, parents, students, community and the Tibetan Association, we are committed to spark an attitude of enthusiasm for learning that will enable our students to become more productive, more self-reliant and be responsible citizens of this world.
ABOUT
 Vermont Tibetan Community School was started in January 9th, 2011. The Tibetan Association of Vermont and Regional Tibetan Youth Congress, Vermont started it. The school is presently under the administration of the Tibetan Association of Vermont. The school is open to all who wants to learn about Tibetan language and about Tibet and Tibetans.
PLAN OF ACTIONS
To preserve and promote Tibetan language, culture and moral values.
To learn about Tibet and Tibetans.
To learn classical and modern Tibetan cultural dance, music and instruments.
To invite students, youths, leaders, seniors, artists and others for talks and discussions on Tibet and Tibet related studies.
To engage and support people facing English language challenges on their US Citizenship tests.
To make aware of health hygiene.
To sustain and develop the school and its program through fund raise and proper plan of actions.
PRESENT STATUS
 Vermont Tibetan Community School (VTCS) is moving forward in its fifth year. The students are growing on their knowledge of Tibetan language and culture along with their age. The enrollment of new students is also on the rise.
The school has two teachers and a coordinator. There are 12 students total, 7 in the second grade level and 5 in the pre-school level. The school is currently held at 20 Allen Street, Burlington, Vermont.
School program:
 10:00 a.m. ……………………Assembly.
10:10 a.m. ………………… Attendance.
10:10 a.m. – 10:30 a.m. …………Prayers.
10:30 a.m. – 11:00 a.m. ……………Class. Level 2nd grade and level Pre-K.
11:00 a.m. – 11:15 a.m. ……………Recess.
11:15 a.m. – 12:00 p.m. ………Class. Level 2nd grade and level Pre-K.
12:00 p.m. ………………………Class End.
Since the beginning of the school in 2011, the Tibetan community, supporters and the Tibetan Association has been supporting the school with planning, funding, equipping and human resources. The school has been successful and productive in the community and the school would like continuing to be doing more in the future.
A healthy resource of funds is one of the key parts to a successful education, application and empowerment of the school's program and serving the community.
At present, the school need:
Funds
Cultural music and dance instructor
Traditional Tibetan dresses and musical equipment
More Tibetan school text books
Permanent class room
MESSAGE
 Vermont Tibetan Community School would like to thank the supporters and friends of Tibet and our school. We would also like to thank the Tibetan Community for their unshakable spirit and dedication in making Vermont community stronger and our students gain more knowledge. With your continued support and those of the rest, together we will build a healthy educated community.
THANK YOU