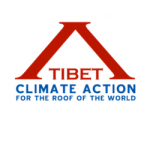 The Tibetan Plateau is the planet's "Third Pole"http://tibet.net/cop21/
CLIMATE ACTION FOR THE ROOF OF THE WORLD
A global environmental catastrophe can be avoided, but we must act now to ensure that the Tibetan Plateau and the world's fragile ecosystem are protected.
Tibet is facing the impact of climate change:
retreating glaciers
deteriorating permafrost
increasing desertification
warming at a rate three times the global average
The effects of climate change on the Tibetan Plateau are far-reaching–affecting billions of people. Tibetans need to be stewards of their own land and their expertise must be taken into consideration when tackling climate change.